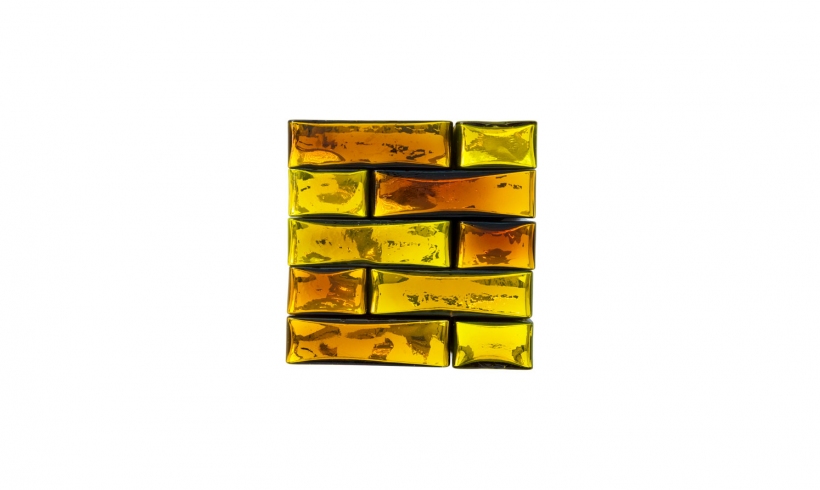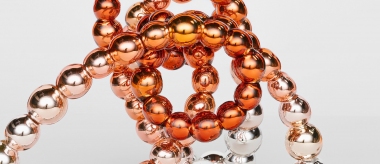 NEW WORKS
December 2020 - January 2021, Kukje Gallery K1, Seoul, South Korea.
Discover the exhibition
NEW WORKS
Personal Exhibition
Kukje Gallery K1, Seoul, South Korea.
12/17/20 - 1/31/21
NEW WORKS is a solo exhibition of Jean-Michel Othoniel on view at Kukje Gallery Seoul, from December 17, 2020, through January 31, 2021. Following Othoniel's first solo show at Kukje in 2016, this exhibition will be the second exhibition in four years held and the first at Kukje's newly renovated K1 building. NEW WORKS covers the two exhibition spaces on the first ground of the building, presenting 37 new works that include glass sculptures, lithographs of watercolor drawings, and paintings which marked a new milestone in his artistic career. These new works, in particular, were created in lockdown caused by the global pandemic Covid-19. They not only symbolize a 'new' creation and cultures arrived upon our civilization from worldwide distress, but also contain the artist's dearest hopes for people to contemplate beauty that is immutable even during chaos.

Jean-Michel Othoniel has taken inspirations from the spiritual practices and religious traditions from different cultures and times as well as from his personal experiences. Employing 'transformable' materials, such as glass, sulfur and wax, the artist continuously explores the artistic experiments centered around the act of intervening when the materials evolve and change in form by the external forces such as fire. Additionally, Othoniel has expanded the boundaries of his practice in context and formality by collaborating with craftsmen from Venice, Japan, India and Mexico.

Facing the scenery of Sam-Cheng Dong Street, the first of two gallery spaces with cornered window in K1 building showcases a new series of Precious Stonewall. Created in respect of the traditional glass-making of Indian artisans, the work borrows its title from Stonewall Riot (1969), a demonstration of gay community against the violence of police and discrimination in New York. This series is a result of his latest research on materiality of glass and opens up the possibility for him to reach the architectural scale. On a journey to Firozabad, India in 2010, the artist was deeply impressed by Indian craftsmen working with glass in sweltering heat, which prompted the artist to learn the traditional techniques of glass-making and created a new module, the glass brick, with their help. The artist was also struck by the local custom of piling bricks prior to building a house he constantly witnessed during his trip. Contemplating on the meaning of brick, the artist developed it into a formal language in his practice. As for him, brick is the most rudimentary and universal element shared by all humanity, and symbolized the primitive yet essential desire for "living." By transforming brick into the fragile material of glass which represents the moment in verge of breaking, Othoniel brings the attention to an innately paradoxical character of the material. For this exhibition, he is presenting a new series of bi-colored Precious Stonewall. Shown alongside and displayed in the center of the space is Stairs to Paradise constructed with blue glass bricks in a form of stairs. The work resonates natural human desire to reach heaven or paradise, and reflects on how the sculptures made of glass bricks have led the artist to go beyond the established concept of sculpture and developed into architectural device that forms a new relationship with "space."

The passage that connects the first and second exhibition spaces showcases a series of lithographs of original watercolor drawings that correspond to the sculptures Precious Stonewall'. Recalling the 'glass paintings' produced by the 20th century German artist Josef Albers during his years as a teacher at the Bauhaus, the lithographs illustrate Othoniel's examination on the color, one of the basic elements of art. A simple collaboration of two colors—clear and dark blue, yellow and emerald green, blue and grey, and so on—serves as an opportunity for the viewer to experience Othoniel's unique world of abstraction beyond a mere representation of sculptural works.

Featured in the second gallery space is a series of sculptures and paintings depicting roses. The rose is a flower which has played a key role in Othoniel's artistic practice and symbolizes his great admiration to nature, constantly appearing in Othoniel's works. As a testament to how flower is served as an important theme in Othoniel's works, the exhibition will feature six pieces of La rose du Louvre paintings, four new rose paintings and four rose sculptures. La rose du Louvre paintings are exceptionally meaningful to the artist as they've found a permanent home in the Louvre Museum after produced as commissioned works for the 30th anniversary (2019) of construction of the Louvre's pyramid. Prior to this, Othoniel visited the museum for 2 years passing through over 5,000 collections of the Louvre and studied their historical and cultural implications, until he discovered a rose in Ruben's Wedding of Marie de' Medici to Henri IV, which he then transformed it into abstract form with black ink and painted on canvas gilded with gold leaf. Also shown are rose sculptures that further epitomize Othoniel's interest in flowers. Rose, sharing the similar formality with the artist's previous glass mirrored sculptures, is coated in pink, and highlights the vitality embedded in roses. Black Rose, meanwhile, is coated with the black mat powder, thereby creating a powerful tension between two different colors.

The exhibition will provide an opportunity to explore how the 'transformation' and 'metamorphosis,' as centrepieces in the artist's practice, have developed and evolved over time as well as dictated his choice of diverse materials. By transforming the everyday, universal unit of brick into the luxurious material of glass, Othoniel maximizes the contrast between the strength and the fragility. Further, Othoniel metamorphoses the original quality of nature contained in rose by coating the sculpture in black which has eradicated "vitality," the symbol of red rose. His artistic experimentation brings us to contemplate on the existence of beauty, and invites us to the wondrous world that we have forgotten. 

About the Artist
Born in 1964, at St. Étienne, France, Jean-Michel Othoniel now lives and works in Paris. From 1985, even before he graduated from École Nationale Supérieure d'Arts, Cergy-Pontoise in 1989, he actively exhibited his sculptures, installations, and media works, and became widely known after his participation in dOCUMENTA IX in 1992 at Kassel, Germany, with his sulfur sculpture.  In 2000, Othoniel received his first public commission to transform the Parisian subway station Palais-Royal – Musée du Louvre in celebration of its 100th anniversary, where he installed the Murano glass and aluminum Le Kiosque des Noctambules. In 2015, the Palace of Versailles welcomed the artist's Les Belles Danses as its first permanent installation inside its gardens. In 2019, Othoniel was commissioned to create La rose du Louvre by the Louvre Museum and the original paintings remain permanently in the museum's collections.

Recent major solo exhibitions include Nudos Salvajes, Arte y Matematicas (2019) at Centre Culturel Néstor Kirchner, Buenos Aires; Motion – Emotion (2018) at Musée des Beaux-Arts de Montréal; Face à l'obscurité – Facing Darkness (2018), Musée d'art contemporain de Saint Etienne; Géométries Amoureuses (2017) at Centre Régional d'Art Contemporain d'Occitanie and Pyrénées –Méditerranée à Sète; Invisibility Faces (2015) at Goetheanum, Dornach; and Jean-Michel Othoniel: Secret flower sculptures (2015) at Isabella Stewart Gardner Museum, Boston. Othoniel has also participated in numerous group exhibition, including Contemporary Arts Museum Houston (2019); Musée des beaux-arts de Caen (2019); Centre Pompidou, Paris (2018); Grand Palais, Paris (2017); Palais de Tokyo, Paris (2015); and Bass Museum of Art, Miami (2014). His works are in numerous renowned collections such as Centre Pompidou, Fondation Cartier pour l'Art Contemporain, and the Louvre Museum Paris; Museum of Modern Art and New York Public Library, New York; Boghossian Foundation, Brussels; Leeum Samsung Museum of Art, Seoul; Budi Tek-Yuz Museum, Shanghai; and the Peggy Guggenheim Collection, Venice.
Dream Road ("Yumeji")
September - October 2020
Discover the exhibition
JEAN-MICHEL OTHONIEL
«夢路» Dream Road
Sept 16 — Oct 24, 2020
Perrotin Tokyo is pleased to present a solo exhibition of new works by French artist Jean-Michel Othoniel, marking his first gallery exhibition in Japan. The exhibition displays a new series of glass sculptures and gold leaf paintings that are never seen before.
For his first solo show in Japan since his retrospective exhibition in 2012 at the Hara Museum, Othoniel continues his exploration of nature in a contemplative approach by presenting new abstract and sensuous artworks: the Kiku, inspired by the Chrysanthemum flower and its symbolism in ancient Japanese culture.

With his installation showcasing sculptures as precious sacred talismans and calligraphic paintings as icons , Jean-Michel Othoniel recreates inside of Perrotin gallery an enclosed forbidden garden with chrysanthemum flower, a dream world he named «Yumeji» (夢路 – translated as «Dream Road»). The word Yumeji bears a dual meaning, which is «to dream» and also «to meet someone you love in dreams» as it appears in ancient Japanese poems (waka), published in the historical collections «Kokin Wakashu» and «Gosen Wakashu», in the 900s AD.
By naming his exhibition Yumeji, Othoniel shows his romantic vision of the world and how such simple things as flowers are keys to emotions, a dream road to fantasies and imagination; a way of looking at the world and see the marvels that surround us. For Othoniel, what is real is a continual source of symbol and wonder.

«The chrysanthemum flower is one of the most important and symbolic flowers in Japan. Known as the flower that blooms during autumn as the winter approaches it has come to be a symbol of longevity and rejuvenation. I very much like this idea of a flower blooming against all odds, fighting to marvel as its surrounding has already began to fall asleep. It is one of the last blooming flower of the Year.» Jean-Michel Othoniel.

Originally imported from China to Japan in the eighth century as medical herbs, chrysanthemum was admired by the court and aristocracy during the Heian and Kamakura period as a symbol of longevity. In September as the flowers bloomed, people accumulated the dewdrops on the flowers by covering them with pieces of cloth in the evening and wiped their body with the wet aromatic cloth the following morning to purify their spirit and wish for longevity. Based on this custom, the combination of chrysanthemum and dewdrops became a recurrent motif in classic poems (waka) and literature, which melancholically romanticized the flower's eternal life in contrast to the fragile and ephemeral nature of human life.

Put on display on pedestals carefully playing with colours, the installation of these elegant sculptures evoke the overwhelming displays the artist discovered during his numerous visits at the Bunkyo Chrysanthemum Festival. By creating crystallized Chrysanthemums made of glass beads, his signature material since the end of the 1990s, and by exhibiting these Japanese autumn symbols in Spring, Othoniel subtly reverses seasons. Frozen in glass, the artist's chrysanthemums are protected, forever blooming in an eternal youth. Nature is thus preserved, almost sacralized.

The Kiku sculptures are organic in form, ambiguous, halfway between plants and knots, referring also to love and the art of tying knotting in Japanese culture. Offering the alluring visual experience consistent in Othoniel's sculptural work, the enigmatic forms of these mirrored knots recall the fatal seductiveness of a trap while the bright and shimmering colours of the glass are as eye-catching.

«I always made a point to create works stimulating all senses: a desire to lick or to touch, for example, shapes evoking «the beauty of tight binding». The attractiveness of mirrored glass playing with the sight of the beholder work as a trap as well, since one can see his reflection in the knot sculpture in front of him/her, and thus free his imagination. There is more than meets the eye, these erotic flowers are both attractive and dangerous, just as Baudelaire's Fleurs du Mal (Flowers of Evil). «Cultured nature» as one could say.» Jean-Michel Othoniel
« Othoniel is building a history of nature—nature challenged, nature over culture, cultured nature. » Natasha Boas

The artist continues playing with a sense of contrast in his large-format paintings on canvas, almost abstract images made in black ink on layers of white gold leaf. These gigantic hallucinative shadows of flowers painted by Othoniel refer to a more anxious vision of the world. As an opposition to the bright and colorful garden shown in the main space of the gallery, these dark and abstract calligraphies invite the viewer into pure abstraction and contemplation. The Kiku paintings show the artist's fondness for the art of drawing that is at the very core of his practice since the beginning of his work.