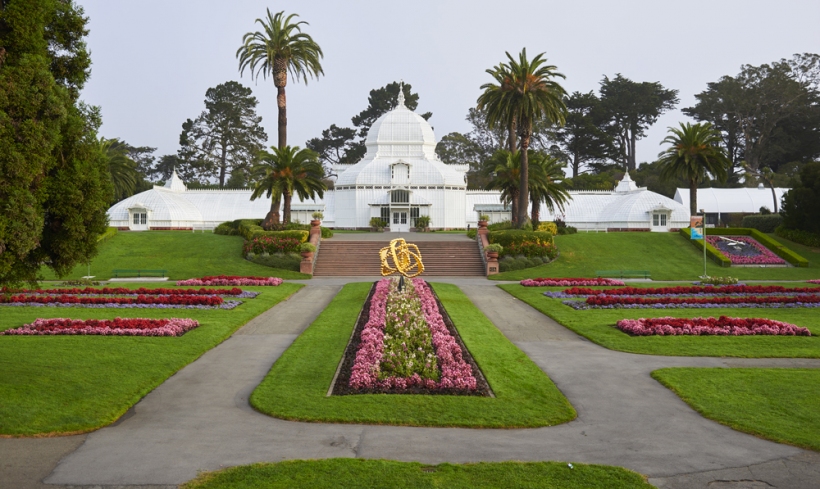 La rose des vents
September 2022, San francisco
Discover the artwork
La rose des vents
Public commissions
San francisco
9/15/22
La Rose des Vents is located in front of the Conservatory of Flowers in San Francisco's Golden Gate Park.
Animating the ground with moving shadows or reflecting the sky with its golden beads, " La Rose des vents" is a mobile sculpture that moves to the rhythm of the bay, and which embodies my longtime love for the symbolism of flowers and a contemplative approach to nature.

The sculpture now belongs to the city's Civic Art Collection as a gift from 836M.