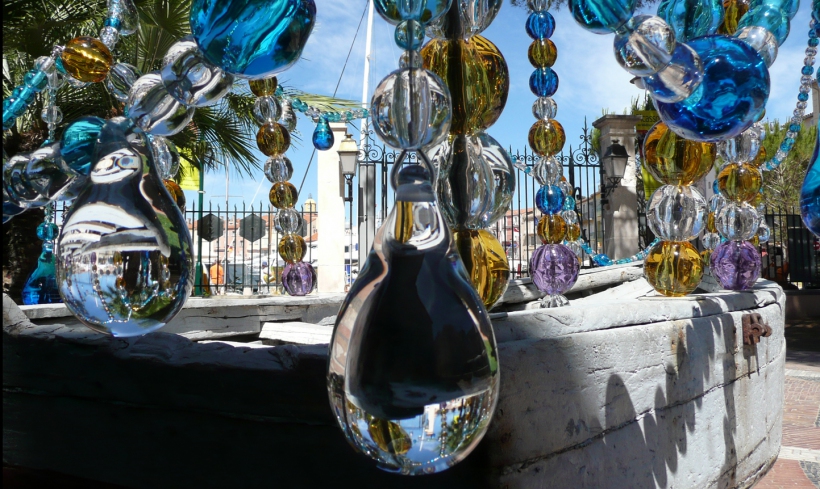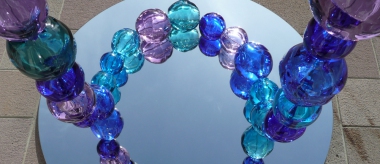 Dialogues méditerranéens
July - October 2007, Musée de l'Annonciade, Saint-Tropez, France
Discover the exhibition
Dialogues méditerranéens
Collective Exhibition
Musée de l'Annonciade, Saint-Tropez, France
7/10/07 - 10/15/07
On the occasion of the cultural summer 2007, the city of St Tropez wanted to evoke the artistic and cultural creation of Mediterranean countries, in all its forms (art, photos, videos, fashion, music, food ...) through the theme "Mediterranean Dialogue".
For this event, Jean-Michel Othoniel installed, in front of the Musée de l'Annonciade (St tropez, South of France), his Bateau de larmes (The Boat of Tears), created in 2004. The works he began to produce at that time were among the first to take on a political tinge, as if his questioning of death in the perspective of an exhibition at the Fondation Cartier, together with a new openness to the external world, allowed his work to breach his inherent sense of timelessness. The Bateau de larmes has been made from a refugee boat purchased in Miami. By combining the imaginary with the memory of a tragic story, this artwork provides a testimony to this newfound openness.
Quintette à Ankara
May - July 2007, French Embassy, Ankara, Turkey
Discover the exhibition
Quintette à Ankara is an exhibition born of the will of the French Institute in Ankara to exhibit at the Embassy of France a glimpse of the richness of French contemporary art. Indeed, what most emblematic place as the Embassy of France could better reveal and highlight the work of artists French contemporaries?
Here, the works of Daniel Buren, Marc Couturier, Jean-Michel Othoniel, Jean-Pierre Raynaud and Alain Séchas build a dialogue with the rigorous architecture and gardens of the Embassy of Albert Laprade. Thanks to special commissions and outstanding loans, this exhibition offers a different perspective on existing sites.
Quintette à Ankara is first a walk, taken under the sign of pleasure, where Jean-Pierre Raynaud's Pot Or, which questions the notion of ready-made, meets poetry with Jean-Michel Othoniel's Peggy's Necklace and Geometries amoureuses. Alain Séchas arranged sassy cats in the lounges of the Embassy. Marc Couturier reveals unsuspected landscapes of the facade on the garden and Daniel Buren has done an in situ work for the occasion. The Quintette à Ankara exhibition is a nod to the vibrancy of contemporary French creation, on a voluntary cheerful mode.