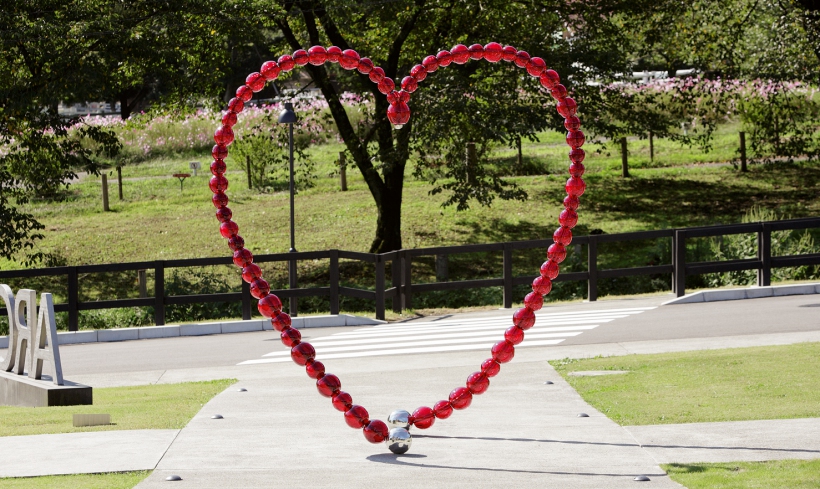 Kokoro
September 2009, Hara Museum of Contemporary Art, Gunma, Japan
Discover the artwork
Kokoro
Private commissions
Hara Museum of Contemporary Art, Gunma, Japan
9/1/09
The Hara Museum first worked with Jean-Michel Othoniel in 1991, when the young artist spent three weeks in Japan to create a site-specific work for the exhibition "Too French" at the Hara Museum ARC, located in Shibukawa, Gunma prefecture. His close relationshop to the museum has strengthened over the past twenty years. 
In 2009, Othoniel installed a large-scale outdoor sculpture entitled Kokoro in ARC's garden, to welcome visitors to the museum. Its shape, abstract from one point of view, resembles a large heart from another. Paradoxically, this permanent, monumental artwork is made of glass, a material both fragile and ephemeral.
In 2012, the Hara Museum of Contemporary Art presented Jean-Michel Othoniel's first solo exhibition in Japan. In its unique spaces, which were formerly a private residence, the museum presented Othoniel's retrospective exhibition "My Way", first shown at the Centre Pompidou in Paris. It proved to be one of the most popular shows in the museum's history.