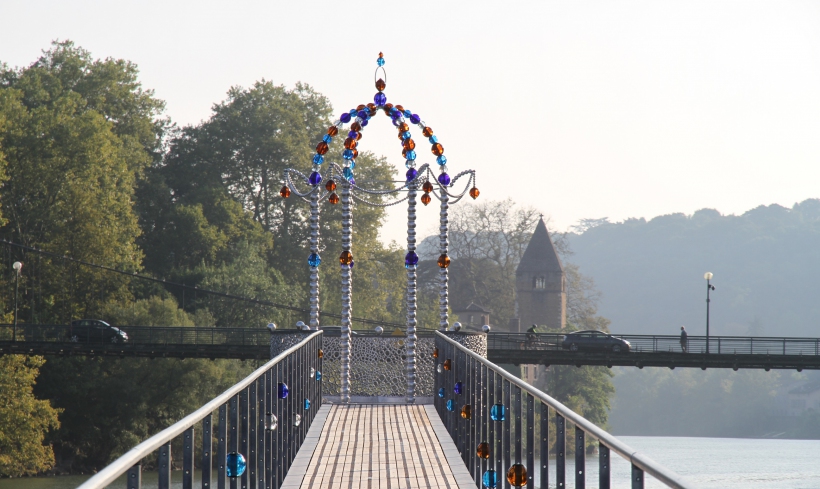 Le Belvédère de l'Île Barbe
August 2013, Banks of the river Saône, France
Discover the artwork
Le Belvédère de l'Île Barbe
Public commissions
Banks of the river Saône, France
8/28/13
To make his works Belvédère and Lanternes on the île Barbe, Jean-Michel Othoniel immersed himself in the history of this magical, mysterious island, creating a delicate, ageless fairyland that feels as if it had always been there.
Made with large-scale, coloured-glass beads, one of Othoniel's favorite materials, Belvédère and Lanternes - a delicate observatory (the belvédère) and three majestic lanterns, also in Murano glass, in close proximity - take visitors by surprise as they walk along the banks of the Saône river. 
"Made in glass, which is in harmony with the water, the greenery, the sunllight and moonlight, this project is about re-enchanting a place that inspires us to dream, and enhancing the feeling of poetry and wonder it inspires."
Jean-Michel Othoniel